September Breakfast Program
Leveraging Technology for Increased Donor Engagement
Friday, September 12, 2014 at Maggiano's Chicago

Join us as we learn from both tech experts and our peers in field, not only about opportunities and successes using new technology, but also how to strike the balance between technology and meaningful engagement.
Moderator: Jeremy Woolf – Director of Marketing, CCS

Thank you to our generous sponsor


---
Government Relations Breakfast
Philanthropy and The Government
Thursday, October 2, 2014 at Petterino's
How public policy affects fundraising and the nonprofit sector, and why AFP members need to be alert and engaged
Join a discussion led by Jason Lee, General Counsel for AFP International, and Bob Carter, AFP International 2014 Chair about AFP's perspective on issues at the federal level, and about AFP's advocacy platform, including direct lobbying, grassroots lobbying and the AFP Political Action Committee. Register today...
---
2015 Faces of Philanthropy Awards Luncheon
Now Accepting 2015 Nominations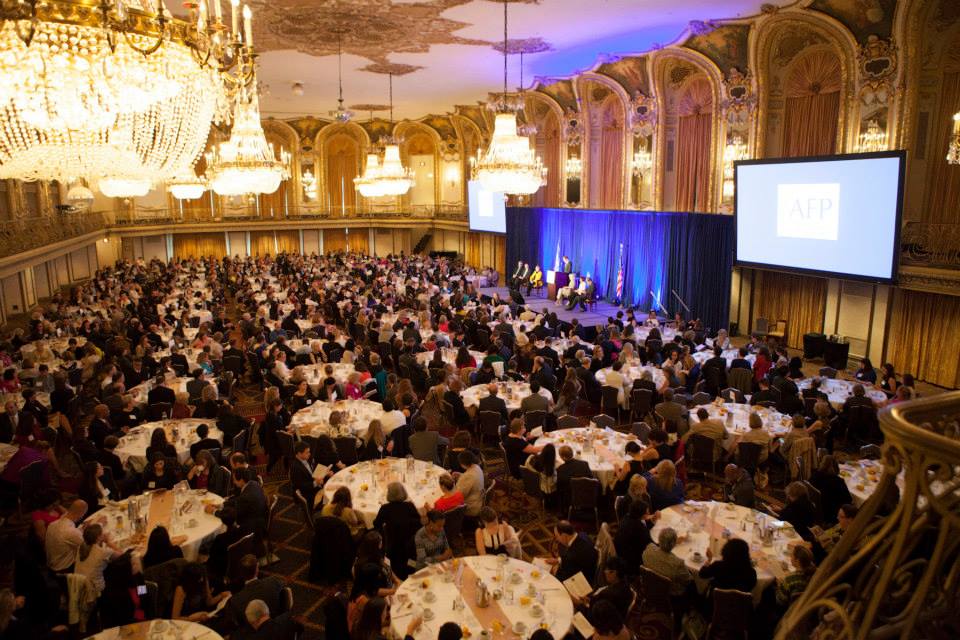 The 39th Annual Faces of Philanthropy Awards Luncheon will take place on May 1, 2015 at the Hilton Chicago. We are currently accepting nominations for the 2015 Philanthropy Awards. If you'd like to nominate someone, please click here.
---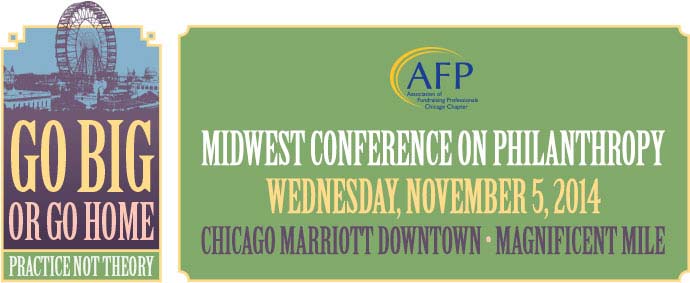 Exclusive Q & A with AFP Midwest Conference Keynote Speaker, Adam Braun
Pencils of Promise

founder and CEO and New York Times best-selling author Adam Braun will open the 2014 AFP Midwest Conference on Philanthropy with stories and lessons from a movement that has taken both the non- and for-profit worlds by storm.
Recently, AFP Chicago spoke with Braun to gain a sneak peek into what he has planned for the conference. Read on and discover how he finally became a successful fundraiser and why we should avoid the term "non-profit" when describing our mission-driven organizations. Read our conversation with Adam Braun.
Special thanks to our dedicated Midwest Conference on Philanthropy sponsors. #AFPCGoBIG
---
Calendar of Events
Visit the AFP Chicago 2014 Calendar
Member Resources
Online Job Source
Peer Mentoring

Members on the Move
Ethics Resources
AFP International
Join AFP Today
Update Contact Information
Spotlight

Fall Mentoring Class Deadline – Right Around the Corner
We can all agree – there is always something new to learn in fundraising! That's why AFP Chicago offers seasoned fundraisers and those new to the profession a chance to develop their skills, learn new trends, and network with other fundraising professionals.
Brandi Beckley is a current protégé in the AFP Chicago Peer Mentoring program and said, "My mentor, Susan Hacker, has been so helpful. We meet regularly and she can always speak to the challenges I am facing within the field. I am a one-person development department and this mentorship helps me bounce ideas off of someone who has long-term experience and has been in my shoes."
The premier Peer Mentoring Program is offered twice a year and the fall mentoring class deadline is right around the corner. To be considered, please complete the mentor or protégé application available on the website and submit it by September 23.
Learn more about Peer Mentoring...
Community Links
Young Nonprofit Professionals Network of Chicago (YNPN Chicago)

Network with Us!
Welcome 2014 Partners!


Advocate Health Care
Campbell & Company

The Alford Group and
Maree G. Bullock,
Alan Bullock, Sean and
Ann Reardon
Allstate Insurance Company
CCS
Mesirow Financial
Rush-Copley Foundation
---
Member News

Networking Opportunity
After Hours - Free to Members and Guests
Wednesday, August 6, 2014 5:30 - 7:30 p.m. at Bar Louie - Oak Park

Stop by after work for informal drinks, networking, and camaraderie between AFP members and friends. These events are FREE to members and guests!
---
Do you have a success story to tell us?
Have you recently received an award, written an article, or achieved something outstanding? Please let us know - so that we can feature YOU in this newsletter!
Please contact Pam Williams with your news.
---