LETTER FROM THE PRESIDENT

Dear colleagues,
It has been a privilege to serve as president of AFP Chicago this past year. Ours is one of the most vibrant, innovative and largest chapters in the world. We are served by a committed board, a peerless staff, scores of passionate volunteers, and a diverse membership. None of what we accomplish, year in and year out, could be done without the help of all these groups. Each of you has helped to make AFP Chicago the leader that it is. Thank you for making a worthy profession stronger.
I ask you to join me in wishing all the best to our incoming president, Randy Varju, for a successful 2014. My very best wishes to each of you for a happy and healthy holiday season.
Sincerely,

Grant Gilbert, CFRE
President
---
CAN'T MISS EVENTS

Free to AFP Members Webinar - Successful Fundraising to the Millennial Generation
Thursday, December 12, 2013 • 12 PM

Thanks to the rapid adoption of social media sites and the growing influence of peer persuasion in everything we do, fundraising habits are rapidly changing, especially with prospects and donors under age 35. The fastest-growing fundraising space is around events that leverage peer networks. Join us for this informative and engaging webinar on the rise of social giving, Peer-to-Peer fundraising and Crowdfunding. Learn more & register...
Meet Your Speakers: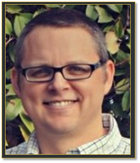 Rich Dietz John Clese
Founder Director of Marketing Strategic Initiatives
Nonprofit R+D Technology abila


Special thanks to our generous sponsor: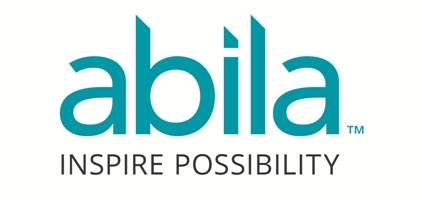 Save the Date - Our Annual Philanthropy Awards Luncheon is Friday, May 9, 2014
Please join us in celebrating Chicago's philanthropic community at AFP Chicago's 38th Annual Philanthropy Awards Luncheon at Chicago Hilton Towers this May! For more than 35 years, AFP Chicago has honored the committed, passionate individuals and corporations who work on behalf of the nonprofit organizations that AFP Chicago serves. Our annual awards program, the "Faces of Philanthropy" luncheon, recognizes the outstanding achievements of these individuals, foundations and corporate philanthropists, fundraising volunteers, and fundraising executives. AFP Chicago is pleased to honor those who demonstrate high ethical standards and exemplify the philanthropic spirit of our great city. Learn more...
---
NEWS & UPDATES
AFP Every Member Campaign Benefits AFP Chicago – Please Consider Making a Gift Today and Help Us Meet our 2013 Goal
Each year, AFP Chicago participates in the AFP Foundation for Philanthropy's Every Member Counts (EMC) campaign. Together with our many colleagues who have pledged and given, we are close to making our EMC goal this year! If we meet or exceed this amount by December 31, 2013, the chapter will receive a grant of 25% of the total to be used to support our local chapter programs and activities.
You can make a gift or payment on your pledge by visiting the AFP International website and click Make A Gift at the top of the home page. Or, if you prefer, you can send your contribution to: AFP Foundation for Philanthropy, Every Member Counts, 4300 Wilson Boulevard, Suite 300, Arlington VA 22203. Please be sure that your check is made out to the AFP Foundation for Philanthropy and notes that you are part of the AFP Chicago Chapter.
And finally - our special thanks to the many AFP Chicago members who have already made gifts to the 2013 Every Member Campaign. Thank you again for your tremendous generosity!
Congratulations to the Graduating Class of AFP Chicago Fellows
AFP Chicago congratulates the individuals who participated in the 2013 AFP Chicago Fellows Program: Amy Cheng; Madalyn Messer-Brooks, Action for Healthy Kids; Jessica Rodriguez, La Casa Norte; and Michael Wren, Snow City Arts. The graduating class will also be recognized at AFP Chicago's December 6 Member Recognition Luncheon and Annual Meeting.
And special congratulations to 2013 Fellow Jessica Rodriguez…Jessica was recently selected to participate in the Year Five class of the IL Nonprofit Latino Leadership Academy, which is part of the Latino Policy Forum.
The 2014 class of Fellows will be introduced at the December 6 Member Recognition Luncheon and announced in the January 2014 issue of eDevelopments. Congratulations to all!
Thank You to Our Many Wonderful Volunteers!
As 2013 comes to a close, AFP Chicago wants to thank the many leaders who volunteer for our association. Their time, dedication, and commitment help make AFP Chicago a wonderful place for our members and the Chicago community. For a list of our 2013 committee volunteers, please click here.
"Donor-Centered Leadership" Topic of November Breakfast with Penelope Burk

Over 120 AFP Chicago fundraisers and decision makers attended a very special breakfast with Penelope Burk on Wednesday, November 20 at Union League Club. Burk presented a short seminar on DONOR-CENTERED LEADERSHIP…What it takes to build and sustain a high performance fundraising team, and tackled one of our most frustrating and costly problems – the high turnover rate of staff and the financial toll it takes on not-for-profits.
Please click here to visit the breakfast program photo gallery. And very special thanks for our generous and support sponsor abila for making this program possible.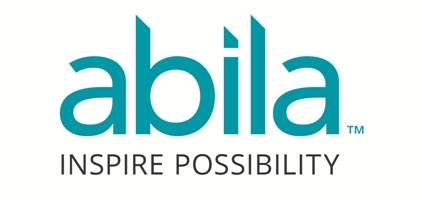 The Peer Mentoring Program is Thinking of Spring
While we are professionally focused on year-end fundraising, and personally focused on holiday plans, it's not too early to think about spring! The AFP Chicago Peer Mentoring program will initiate a new class of protégés and mentors in March. The application deadline is Wednesday, February 19. Details about the program are on our website.
Joan Flanagan, fundraising author, coach, and trainer, regularly participates as a mentor. She is currently working with Katie Roth, Manager of Individual Giving with Big Brothers Big Sisters of Metropolitan Chicago. Joan said "I adore being a mentor for AFP Chicago. I am proud that my advice from 35 years in fundraising can help my protégé Katie Roth make her job easier and make the revenue for her agency grow faster. In return, I get inspired by Katie's values and energy and shamelessly steal good ideas from her!"
Experienced fundraisers, please consider joining Joan and other mentors in making a difference with the new generation of fundraisers. You might get some good ideas for your own work in the process.
AFP Chicago appreciates the sponsorship of this program from the School of Business and Nonprofit Management at North Park University. Did you know that North Park offers a tuition discount to AFP members?

2014 AFP Chicago Membership Directory – Double Check Your Contact Information
The AFP Chicago Chapter will be compiling its 2014 Membership Directory which will include all current members as of January 31, 2014. If you have recently received a renewal invoice from AFP International, we encourage you to submit your renewal as soon as possible. To confirm your membership status or update contact information, please visit the AFP International website or contact AFP International at 800-666-3863.
AFP Offers Member Dues Installment Plan
Take advantage of this membership dues payment opportunity - the installment plan breaks dues into six payments. Please contact Joseph Roadarmel, AFP Manager of Membership Services, at [email protected] or (800) 666-3863.
To Make Member Contact Information Changes
Please visit the AFP International website and follow the login prompts. Once you are logged in, scroll down to mid-page where it reads My Member Profile Links and click on My AFP Information to update your contact information. Please feel free to look at the demographics we have on file for you and update those as well. This information helps us to know who our members are and how we can better serve you.
---
Making a Career Change? Take a Look at the Positions Available on the AFP Chicago Online Job Source
Are you a member planning a career change? Visit the AFP Chicago Online Job Source and review job postings from Chicago area not-for-profit organizations looking for skilled development professionals. Posting includes a full description of the organization, the position and expectations; salary range; benefits; and contact information. Take a look today - click here for more information.
Members will need to log in using their user name (email address) and passwords to see job postings on the website.
Looking for Skilled Development Professionals for your Open Position? List your Jobs in the AFP Chicago Online Job Source
Have an open position within your organization? Consider listing it in the AFP Chicago Online Job Source. The Job Source connects Chicago area not-for-profit organizations with skilled development professionals. This cost-effective listing reaches the right people in the philanthropic community. Your posting includes a full description of your organization, the position and expectations; salary range; benefits; and contact information, and the online format allows you to reach your targeted audience quickly. For more information, click here.

---
BUILDING COMMUNITY THROUGH PHILANTHROPY

Members on the Move
Find out who has recently joined AFP Chicago or changed jobs here.
Kaleidoscope: the AFP Newsletter of Diversity
Did you know AFP International produces a quarterly newsletter focused on diversity? Each edition covers a wide range of topics that spotlight new trends and spark thought-provoking discussion on current diversity issues. The newsletter offers tips and tools for fundraising in a diverse community. Click here to read the latest issue.
Community Current Events and Announcements
Young Nonprofit Professionals Network of Chicago (YNPN Chicago)
YNPN Chicago serves local nonprofit professionals (generally in their 20s and 30s) who make up a substantial segment of the Chicago area's nonprofit workforce. Interested in learning more about YNPN? Click here for information and a list of their upcoming activities.
North Park University Offers AFP Members 40% Tuition Scholarship
To learn more about this great opportunity,

click here

.
Network With Us!