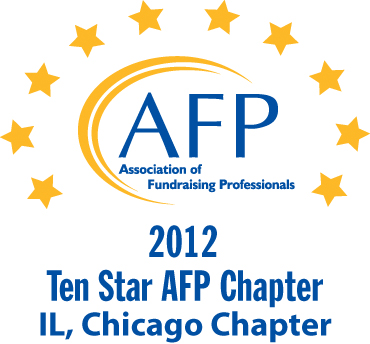 In This Issue...

---
Dear colleagues,
We recently convened two programs to discuss some of the challenges facing our profession: a May 22 breakfast in partnership with the Donors Forum framed around the recent "Underdeveloped" CompassPoint study, and a continuation of that discussion at our June 7 breakfast program "Be Part of the Solution: An Interactive Discussion on Strategies for Recruitment, Retention and Team Building".
At AFP Chicago we see the elevation of the field of fundraising as a primary goal. As fundraisers, we love our work and know how much it matters – but we also know success depends on more than passion and commitment. We must also be skilled practitioners, adaptable but discerning, creative but consistent. We must speak out on behalf of the organizations we represent and our sector. We also must be prepared to take a hard look at the challenges we face as a profession. Our programming attempts to address the work to be done to elevate our field, and in doing so, strengthen the nonprofit sector. We thank you for taking part in these, and future, conversations. Thank you for your commitment to the elevation of our profession through your membership in AFP Chicago.
We look forward to seeing you at our July 9 Government Relations Breakfast for a discussion on the state of our region's workforce. And remember – registration is now open for the 18th Annual Midwest Conference on Philanthropy, which will be held on October 8 at the Donald E. Stephens Convention Center. Take advantage of the early bird rate and click here to learn more and register today!
Sincerely,



Grant Gilbert, CFRE
President
AFP Chicago
---
CAN'T MISS EVENTS
Register today! Fundamentals of Fundraising Course - July 22 - 23
New to the development profession or have recently hired staff new to fundraising? Register today for AFP's Fundamentals of Fundraising Course. The course will be held Monday, July 22 - Tuesday, July 23 in Chicago. The Fundamentals Course offers a complete overview of the development function, featuring the most current information and techniques. This two-day, 16 hour intensive program will provide an overview of skills, techniques, and program components for individuals with 0 to 4 years of fundraising experience. Visit us here for further details and registration.
AFP Chicago offers special thanks to our generous sponsors:



Karin M. Norrington-Reaves on the Chicago Cook Workforce Partnership - July 9
Join AFP Chicago for breakfast on Tuesday, July 9 as Karin Norrington-Reaves, Chief Executive Officer of the Chicago Cook Workforce Partnership presents on the
State of the City County Partnership. We are excited to facilitate this intriguing dialogue and connect our members and non-members to this specialized funding area to continue creating innovative opportunities for a profession that is in a state of continuous adaptation. Learn more and register for this program

here

.


Midwest Conference Early Bird Registration Now Open

Early bird registration for the AFP Chicago Midwest Conference on Philanthropy: Generosity: Gifts That Shape Us, Gifts That Shape the Future is now open!

Register
before September 1st
to gain access to learning sessions spearheaded by leaders in philanthropy plus networking opportunities with over 300 fundraising professionals – all in one day

–
Tuesday, October 8, 2013
at the Donald E. Stephens Convention Center.
Be sure to follow us here and on Facebook and Twitter to receive up-to-date information and chatter about the conference.
Sponsorship opportunities are still available! The AFP Chicago Midwest Conference on Philanthropy offers many opportunities to get your name out to fundraising professionals in and around the Chicagoland area. Click here for a list of current sponsorship opportunities and contact Stephanie Borash for more information.

AFP Chicago offers special thanks to our generous sponsors: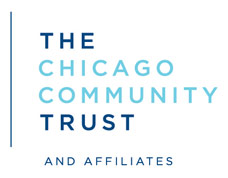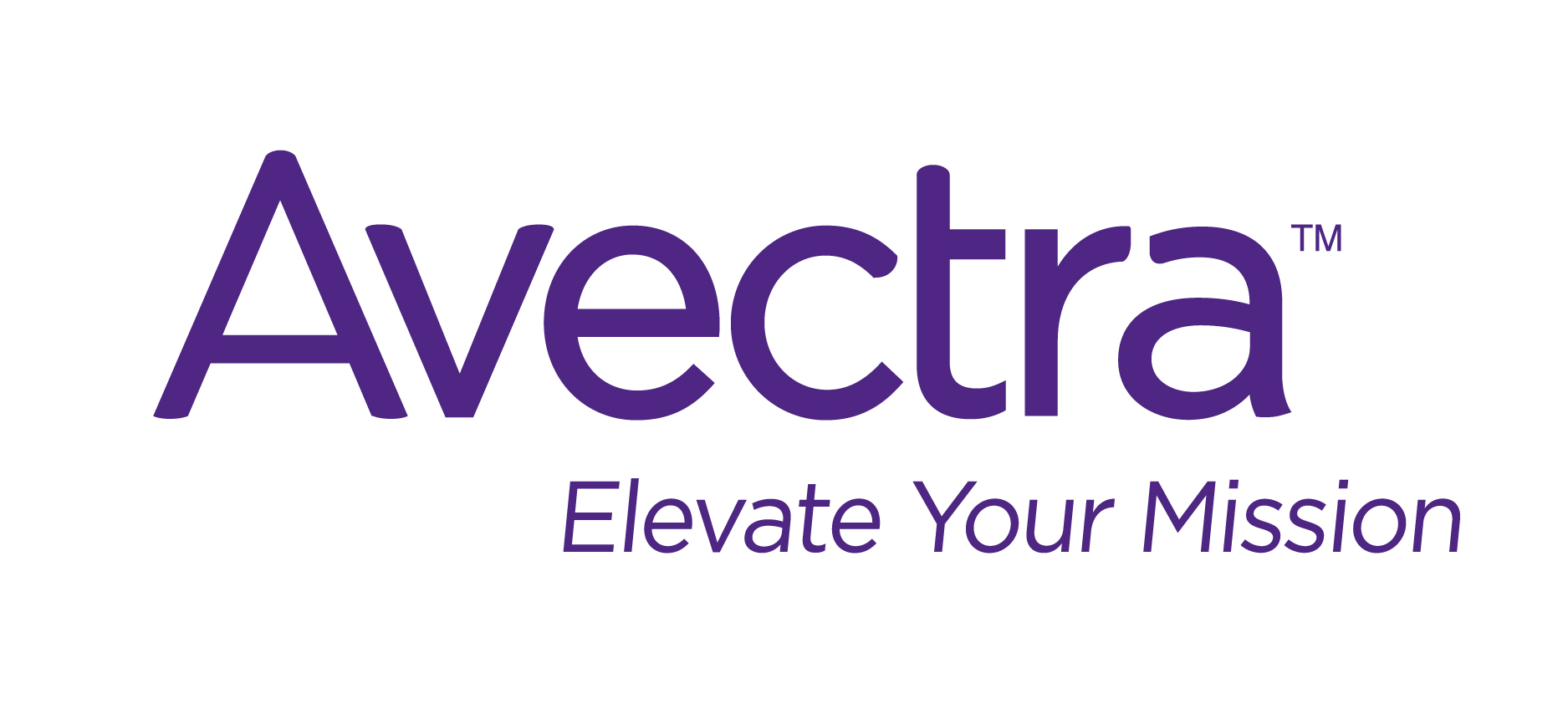 The Alford Group | Campbell & Company | Rush-Copley Foundation | Elk Grove Graphics

37th Annual Philanthropy Awards Luncheon Photo Gallery


Take a look at the photos from this special event that honored excellence in philanthropy in Chicagoland! We are so proud of our 2013 honorees!
---
AFP Chicago Accepting Nominations for the 2014 Board of Directors
Interested in serving on – or learning more about - the AFP Chicago Board of Directors? The deadline for receipt of applications for the 2014 Board of Directors is July 8, 2013. Detailed nomination criteria and an application are available by clicking here. The Board Development Committee chaired by John Schmitt, CFRE will oversee the selection process for 2014 AFP Chicago officers and directors.
You Can Be a Part of the Peer Mentoring Community, Too!
Picture yourself in this photo! The AFP Chicago Peer Mentoring spring class is shown in this photo from the March 13 kick-off event. Now in their third month, members of the class report that their experiences as protégés and mentors are paying rewards. While many professional networking opportunities may be reduced during the summer period, participants in the AFP Chicago Peer Mentoring Program have the benefit of continuing their activity through the season for mutual professional growth. The committee would love to have you as a mentor or protégé in a future class – wouldn't you love to be in this photo?
AFP Chicago appreciates the sponsorship of this program from:





Did you know that North Park offers a tuition discount to AFP members? Click here for details.
Federal, State, and Chicago - June Government Relations Update
Submitted by: Krista Ravenscraft
The latest on Chicago Public School closings, the IRS' "Tea Party Scandal, the Violence Against Women Act, the state of Illinois and the Sequestration, and more. Please click here to read this month's update.
Special AFP 53rd Anniversary Offer to Nonmembers
In honor of its 53rd Anniversary, the Association of Fundraising Professionals (AFP) is providing $53 off all new memberships through June 30, 2013. This one-time offer will not be extended, so do not delay! This rate applies to the Professional Level Memberships only, Young Professional and Associate Levels not included. Advise your nonmember colleagues to sign-up today and enjoy the exclusive benefits that AFP offers its members such as: read more...

For information on all AFP membership levels and how to join, click here. Please remember to include the coupon with your payment. If you have any questions about membership please contact Joseph Roadarmel, Manager, Membership Services at 800-666-FUND x 489
For questions regarding AFP Chicago membership and services, contact Maria Vickers, Membership Services Manager, at 630-416-1166 x 305.
AFP Offers Member Dues Installment Plan
Take advantage of this membership dues payment opportunity - the installment plan breaks dues into six payments. Please contact Joseph Roadarmel, AFP Manager of Membership Services, at [email protected] or (800) 666-3863 for details.

To Make Member Contact Information Changes
Please visit the AFP International website and follow the login prompts. Once you are logged in, scroll down to mid-page where it reads My Member Profile Links and click on My AFP Information to update your contact information. Please feel free to look at the demographics we have on file for you and update those as well. This information helps us to know who our members are and how we can better serve you.
---
Making a Career Change? Take a Look at the Positions Available on the AFP Chicago Online Job Source
Are you a member planning a career change? Visit the AFP Chicago Online Job Source and review job postings from Chicago area not-for-profit organizations looking for skilled development professionals. Posting includes a full description of the organization, the position and expectations; salary range; benefits; and contact information. Take a look today - click here for more information.
Members will need to log in using their user name (email address) and passwords to see job postings on the website.
Looking for Skilled Development Professionals for your Open Position? List your Jobs in the AFP Chicago Online Job Source
Have an open position within your organization? Consider listing it in the AFP Chicago Online Job Source. The Job Source connects Chicago area not-for-profit organizations with skilled development professionals. This cost-effective listing reaches the right people in the philanthropic community. Your posting includes a full description of your organization, the position and expectations; salary range; benefits; and contact information, and the online format allows you to reach your targeted audience quickly. For more information, click here.

---
BUILDING COMMUNITY THROUGH PHILANTHROPY
Members on the Move
Find out who has recently joined AFP Chicago or changed jobs here.
Community Current Events and Announcements
A Force for Good Mentoring Program Seeks Mentors for Community-Based Organizations (CBOs) – – Application Deadline Extended through June 30, 2013.
The Chicago Police Department and its partner agencies have developed this program to provide 35 Chicago CBOs with skill-building classes, technical assistance and mentorship to increase their capacity to identify, obtain and manage grants and other funding. For more access the application, please

click here

.

Young Nonprofit Professionals Network of Chicago (YNPN Chicago)
YNPN Chicago serves local nonprofit professionals (generally in their 20s and 30s) who make up a substantial segment of the Chicago area's nonprofit workforce. Interested in learning more about YNPN?

Click here

for information and a list of their upcoming activities.
North Park University Offers AFP Members 40% Tuition Scholarship
To learn more about this great opportunity,

click here

.

Network With Us!