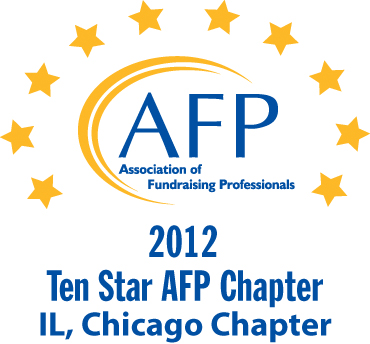 In This Issue...

---
Dear colleagues,
Thank you for being a member of AFP Chicago. We are the largest and most dynamic community of fundraisers in the nation. Yet you can only experience this dynamism by joining in. Through volunteer service and attendance at our events, your participation is what makes AFP Chicago such a valued resource for our area's fundraising professionals.
There are still a few seats available to join us next Friday, May 10 for Chicago's annual celebration of the Faces of Philanthropy at our 37th Annual Awards Luncheon. Our distinguished honorees exemplify Chicago's spirit of philanthropy through their dedication, generosity and actions.
On May 22, join AFP Chicago as we partner with the Donors Forum for "Underdeveloped in Illinois." The breakfast program will offer a local perspective on the recent study looking at the profound challenges facing our profession. We look forward to continued exploration of this topic at our June 7 breakfast workshop. Please mark your calendars with further details to come.
Thank you for making a worthy profession stronger through your AFP Chicago membership! I look forward to seeing you at one of our events soon.
Sincerely,



Grant Gilbert, CFRE
President
CAN'T MISS EVENTS
Limited Seating Available for the 37th Annual Philanthropy Awards Luncheon

If you are still planning to attend the 37th Annual Philanthropy Awards Luncheon, please note that there is limited seating available. Reservations are still being accepted on a first come first served basis until the remaining seats are taken. Click here to purchase a ticket.
Please visit us here for more information. We're looking forward to seeing you on Friday, May 10th!
"Underdeveloped in Illinois" May 22 Breakfast Features Marla Cornelius
Join the Donors Forum and AFP Chicago on May 22, 7:30 am - 10:00 am at Union League Club of Chicago for a special session with Marla Cornelius, co-author of a new and revealing study on the challenges facing nonprofit fundraising. UnderDeveloped: A National Study of Challenges Facing Nonprofit Fundraising reveals that many nonprofits are stuck in a vicious cycle that threatens their ability to raise the necessary resources they need to succeed. You can learn more and register here.
Thanks to our generous sponsor


"Be Part of the Solution: An Interactive Discussion on Strategies for Recruitment, Retention and Team Building" - June Breakfast Program
Our industry is abuzz with recent studies pointing to the high levels of turnover in the development field, particularly at the senior levels. The resulting impacts of this dilemma include but are not limited to inadequate resources, fragile donor support, lower employee morale and a diminishing culture of philanthropy. We know the problem. We live and breathe the problem. Now, let's work together to solve it. Join AFP Chicago on Friday, June 7, 8:30 a.m. - 10: 30 a.m. at Maggiano's Banquets for a highly interactive discussion dedicated to pinpointing actionable solutions for what has become a growing threat to our field. Click here to learn more and to register for this program.
AFP Chicago offers special thanks to our generous sponsor:


Register today! Fundamentals of Fundraising Course - July 22 - 23
New to the development profession or have recently hired staff new to fundraising? Register today for AFP's Fundamentals of Fundraising Course. The course will be held Monday, July 22 - Tuesday, July 23 in Chicago. The Fundamentals Course offers a complete overview of the development function, featuring the most current information and techniques. This two-day, 16 hour intensive program will provide an overview of skills, techniques, and program components for individuals with 0 to 4 years of fundraising experience. Visit us here for further details and registration.
AFP Chicago offers special thanks to our generous sponsors:



Meet Me at the 18th Annual AFP Chicago Midwest Conference on Philanthropy! Early Bird Registration Opens June 3rd
Spread the word to your fundraising colleagues and friends: Early bird registration for the Midwest's premier conference on philanthropy opens June 3rd! Plan to gather at the Donald E. Stephens Convention Center on Tuesday, October 8, 2013 to connect, learn and celebrate Generosity – Gifts that Shape Us, Gifts that Shape the Future.

Don't miss out on the savings! Early bird registration ends September 1st. Watch your inbox and follow us on Facebook and Twitter for more details on conference speakers, sessions, and networking opportunities.

AFP Chicago offers special thanks to our generous sponsors: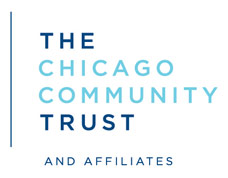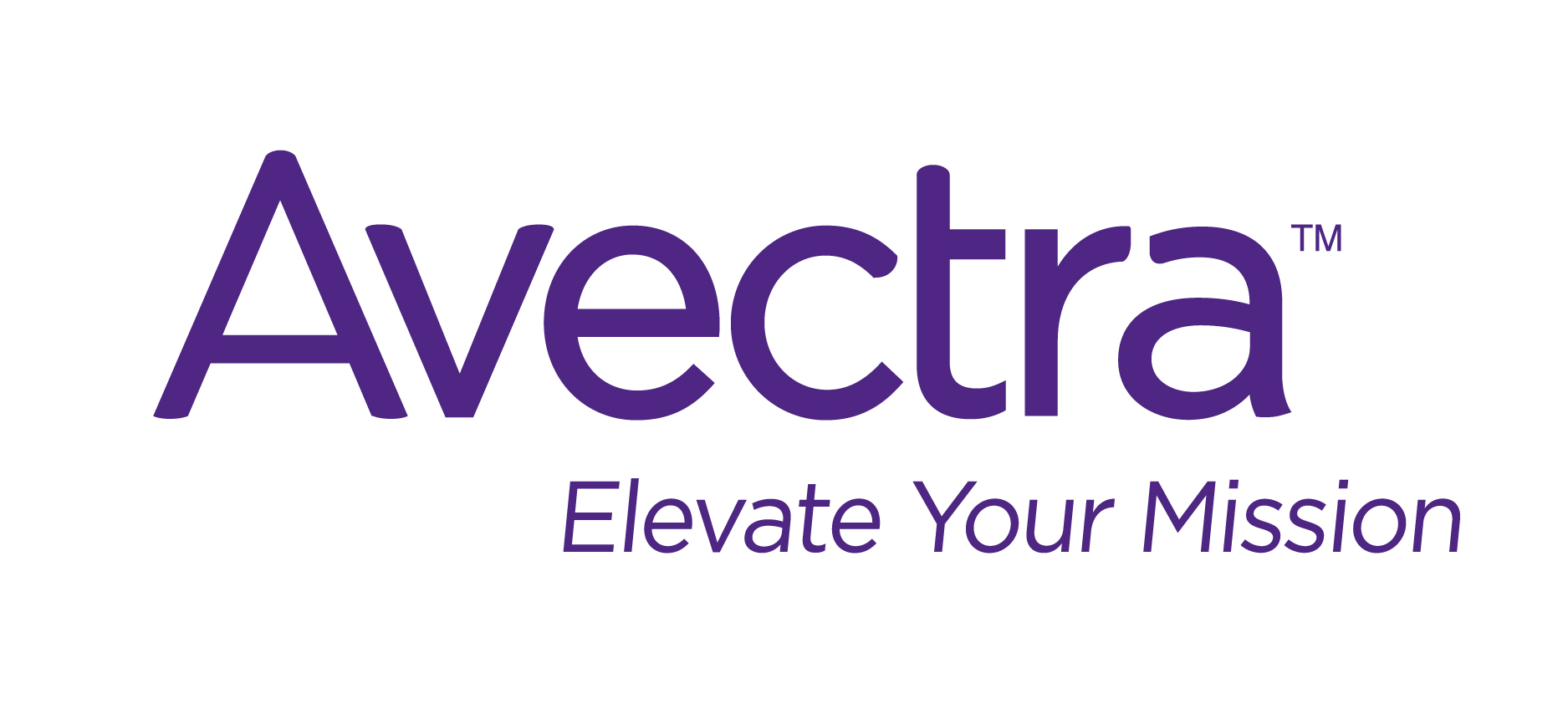 The Alford Group | Campbell & Company | Rush-Copley Foundation
Would your organization like the opportunity to get your name out to hundreds of fundraising professionals? Become a sponsor today!
---
Another Class of Protégés and Mentors Off and Running
The AFP Chicago Peer Mentoring Spring Class had a very successful kick-off on March 13. Sixteen pairs of mentors and protégés had the opportunity to be introduced to one another and develop their goals for the year-long relationship. Read more...
AFP Chicago appreciates the sponsorship of this program from:





Did you know that North Park offers a tuition discount to AFP members? Click here for details.
Federal, State, and Chicago - May Government Relations Update
Submitted by: Krista Ravenscraft
Deficit reduction, a budget proposal that contains a number of provisions, which will offer funding for programs of benefit to various populations served by nonprofits, the state of Illinois and nonprofits offering social services, Mayor Emanuel's neighborhood development plans, and more. Please click here to read this month's update.
Special 53rd Anniversary Offer to Nonmembers
In honor of its 53rd Anniversary, the Association of Fundraising Professionals (AFP) is providing $53 off all new memberships through June 30, 2013. This one-time offer will not be extended, so do not delay! This rate applies to the Professional Level Memberships only, Young Professional and Associate Levels not included. Advise your nonmember colleagues to sign-up today and enjoy the exclusive benefits that AFP offers its members such as: read more...

For information on all AFP membership levels and how to join, click here. Please remember to include the coupon with your payment. If you have any questions about membership please contact Joseph Roadarmel, Manager, Membership Services at 800-666-FUND x 489
For questions regarding AFP Chicago membership and services, contact Maria Vickers, Membership Services Manager, at 630-416-1166 x 305.
AFP Offers Member Dues Installment Plan
Take advantage of this membership dues payment opportunity - the installment plan breaks dues into six payments. Please contact Joseph Roadarmel, AFP Manager of Membership Services, at [email protected] or (800) 666-3863 for details.

To Make Member Contact Information Changes
Please visit the AFP International website and follow the login prompts. Once you are logged in, scroll down to mid-page where it reads My Member Profile Links and click on My AFP Information to update your contact information. Please feel free to look at the demographics we have on file for you and update those as well. This information helps us to know who our members are and how we can better serve you.
---
Making a Career Change? Take a Look at the Positions Available on the AFP Chicago Online Job Source
Are you a member planning a career change? Visit the AFP Chicago Online Job Source and review job postings from Chicago area not-for-profit organizations looking for skilled development professionals. Posting includes a full description of the organization, the position and expectations; salary range; benefits; and contact information. Take a look today - click here for more information.
Members will need to log in using their user name (email address) and passwords to see job postings on the website.
Looking for Skilled Development Professionals for your Open Position? List your Jobs in the AFP Chicago Online Job Source
Have an open position within your organization? Consider listing it in the AFP Chicago Online Job Source. The Job Source connects Chicago area not-for-profit organizations with skilled development professionals. This cost-effective listing reaches the right people in the philanthropic community. Your posting includes a full description of your organization, the position and expectations; salary range; benefits; and contact information, and the online format allows you to reach your targeted audience quickly. For more information, click here.

---
BUILDING COMMUNITY THROUGH PHILANTHROPY
Members on the Move
Find out who has recently joined AFP Chicago or changed jobs here.
Community Current Events and Announcements
Network With Us!