CAN'T MISS EVENTS

November 15 - "Creating an Inclusive Donor Base" Luncheon Program
Join us Friday, November 15 for Casting a Broader Cultural Net: Creating an Inclusive Donor Base at Maggiano's Banquets in Chicago. This program will focus on the experience of three panelists in Chicago who have worked with their institutions in adopting a worldview that accommodates the motives, needs and interests of donors with a specific experience or perspective. Attendees will hear about ways to attract specific populations to their services, to serve those particular populations well, and how to retain these populations in the years to come. Join (pictured, left to right) Moderator Dorri McWhorter, CEO, YWCA Metropolitan Chicago and panelists Eboo Patel, Founder and President, Interfaith Youth Core, Meseret Negash, Senior Vice President, External Relations, Chicago Scholars and Andrés Tapia, Senior Partner, Korn/Ferry International . Click here for details and registration for this program.

Moderator: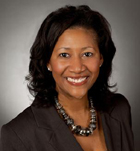 Panelists:




Special thanks to our generous sponsor:

November 20 – "Donor-Centered Leadership" Breakfast with Penelope Burk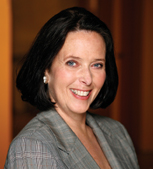 Abila and AFP Chicago invite you to a very special breakfast with Penelope Burk on Wednesday, November 20 at Union League Club. In this seminar, DONOR-CENTERED LEADERSHIP…What it takes to build and sustain a high performance fundraising team, Burk tackles one of our most frustrating and costly problems – the high turnover rate of staff and the financial toll it takes on not-for-profits. Donor-Centered Leadership speaks directly to decision-makers but it is also an essential resource for fundraisers at any level, including those aspiring to management and leadership positions. The registration fee for Donor-Centered Leadership is $40 per person. Registration will open to members and non-members on Monday, November 4. Learn more...
Special thanks to our generous sponsor: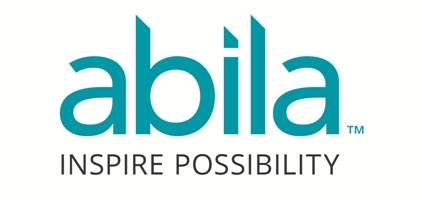 December 6 - 2013 Member Recognition Luncheon & Annual Meeting at Fulton's on the River
Mark your calendars! Join us for festive food and drinks at Fulton's on the River (315 N LaSalle Blvd, Chicago) on Friday, December 6 from 11 am - 1:30 pm. Come network and celebrate this year's accomplishments with AFP Chicago! This is a not-to-be missed afternoon of food, fun and friendship for the Chicago fundraising community. Click here to learn more about this event and to register.
Special thanks to our generous luncheon sponsors: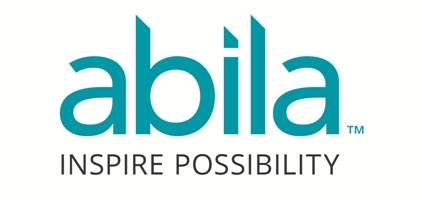 Visit the 2013 Midwest Conference on Philanthropy Photo Gallery

The 2013 Midwest Conference on Philanthropy was held in Rosemont on October 8th. AFP Chicago was joined by keynote speakers John List, Homer J. Livingston Professor and Chairman in the Department of Economics at the University of Chicago and LCDR Kimberly Mitchell, President, Dixon Center for Military and Veterans Community Services ….. Weren't able to attend? Take a look at the conference photo gallery!
---
Annual Meeting December 6 to Include Election of 2014 Officers and Directors and New AFP Chicago Bylaws
The Annual Meeting of the Membership will be held during the AFP Chicago Member Recognition Luncheon on December 6 at Fulton's on the River. Members will be asked to both elect the 2014 officers and directors and amend the chapter's bylaws at this annual event. Click here to review the REVISED 2014 slate.
AFP Chicago is a chapter of AFP International, and as such we are asked to approve chapter bylaws as mandated by AFP headquarters. Click here to review the bylaws with redline edits; click here to review the final bylaws as proposed for approval on December 6. If you have any comments regarding the edited bylaws please contact Executive Director Pam Williams at [email protected]
Special thanks to those who serve on this year's Board Development Committee: John Schmitt, CFRE Chair; Sherre Jennings Cullen, CFRE; Ruth Hansen, CFRE, Karen Sims; and Randy Varju, FAHP, CFRE. AFP Chicago truly appreciates their ongoing service and commitment.
Peer Mentoring Program Welcomes Fall Protégés and Mentors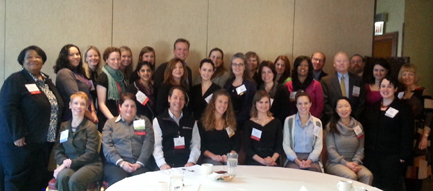 The fall class of the AFP Chicago Peer Mentoring program started on October 23, with protégés and mentors being introduced to one another at a fun breakfast event at the Rock Bottom. Participants also were greeted by AFP Chicago leadership and received details of the year-long project. Our class is composed of 15 pairs of professionals from all sectors of Chicago's non-profit community, including organizations that serve families and children, health care, seniors, secondary and higher education, faith organizations, and HIV care. Members of the class are in this photo. You can be in the next photo! Consider joining this program as a mentor or protégé.
AFP Chicago appreciates the sponsorship of this program from the School of Business and Nonprofit Management at North Park University. Did you know that North Park offers a tuition discount to AFP members?

2014 AFP Chicago Membership Directory – Double Check Your Contact Information
The AFP Chicago Chapter will be compiling its 2014 Membership Directory which will include all current members as of January 31, 2014. If you have recently received a renewal invoice from AFP International, we encourage you to submit your renewal as soon as possible. To confirm your membership status or update contact information, please visit the AFP International website www.afpnet.org or contact AFP International at 800-666-3863.
To Make Member Contact Information Changes
Please visit the AFP International website and follow the login prompts. Once you are logged in, scroll down to mid-page where it reads My Member Profile Links and click on My AFP Information to update your contact information. Please feel free to look at the demographics we have on file for you and update those as well. This information helps us to know who our members are and how we can better serve you.
Join Now - $50 Discount on Dues Through November 30
The Association of Fundraising Professionals (AFP) is providing a $50 discount on all new memberships through November 30, 2013. This rate applies to Professional Level Memberships only (Young Professional and Associate Levels not included). Advise your nonmember colleagues to sign-up today and enjoy the exclusive benefits that AFP offers its members! For information on all AFP membership levels and how to join, click here. Please include this coupon with your payment.
Questions about AFP membership? Contact Joseph Roadarmel, Manager, Membership Services at 800/666-FUND x489.

Questions about AFP Chicago membership and services? Contact Maria Vickers, Membership Services Manager, at 630/416-1166 x305.
AFP Offers Member Dues Installment Plan
Take advantage of this membership dues payment opportunity - the installment plan breaks dues into six payments. Please contact Joseph Roadarmel, AFP Manager of Membership Services, at [email protected] or (800) 666-3863.
---
Making a Career Change? Take a Look at the Positions Available on the AFP Chicago Online Job Source
Are you a member planning a career change? Visit the AFP Chicago Online Job Source and review job postings from Chicago area not-for-profit organizations looking for skilled development professionals. Posting includes a full description of the organization, the position and expectations; salary range; benefits; and contact information. Take a look today - click here for more information.
Members will need to log in using their user name (email address) and passwords to see job postings on the website.
Looking for Skilled Development Professionals for your Open Position? List your Jobs in the AFP Chicago Online Job Source
Have an open position within your organization? Consider listing it in the AFP Chicago Online Job Source. The Job Source connects Chicago area not-for-profit organizations with skilled development professionals. This cost-effective listing reaches the right people in the philanthropic community. Your posting includes a full description of your organization, the position and expectations; salary range; benefits; and contact information, and the online format allows you to reach your targeted audience quickly. For more information, click here.

---
BUILDING COMMUNITY THROUGH PHILANTHROPY
Members on the Move
Find out who has recently joined AFP Chicago or changed jobs here.
Community Current Events and Announcements
Young Nonprofit Professionals Network of Chicago (YNPN Chicago)
YNPN Chicago serves local nonprofit professionals (generally in their 20s and 30s) who make up a substantial segment of the Chicago area's nonprofit workforce. Interested in learning more about YNPN? Click here for information and a list of their upcoming activities.
North Park University Offers AFP Members 40% Tuition Scholarship
To learn more about this great opportunity,

click here

.
Network With Us!