It's that time of year! Save the date for our...
Member Recognition Reception
Thursday, December 4, 2014 • Sunda
5:30 - 7:30 pm

Celebrate the year and kick-off the holiday season with your AFP Chicago colleagues
for a spirited evening of conversation and networking.
Sponsorship opportunities are still available.
---
2015 Chicago Fellows Program Application Deadline October 20, 2014
Interested in learning more about The AFP Chicago Fellows Program?

We are delighted to announce a call for applications for the 2015 program session. Applications for this program are due on Monday, October 20, 2014. More information about the program can be found here. Apply today!


Members of the current 2014 Fellows Program include Rebecca Centioli, KIPP Chicago Schools; Jessica Harris, The Cara Program; Andrew Sutherland, CommunityHealth; Cynthia Tapper, University of Chicago; Carlos Trejo, Cicero Catholic Schools; and Holly Urban, One Million Degrees.
---
2015 Faces of Philanthropy Awards Luncheon
Deadline Extended for 2015 Nominations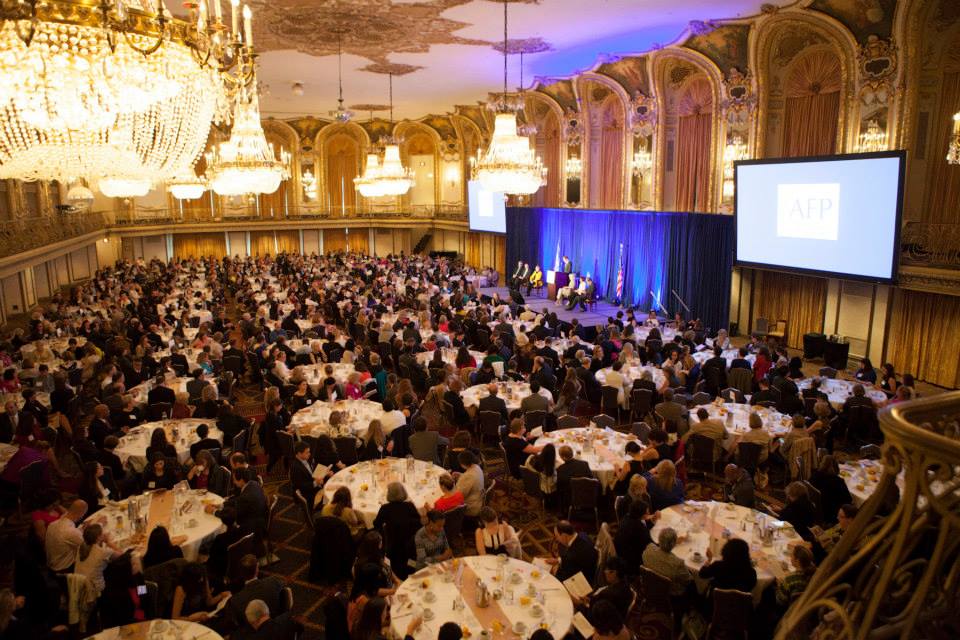 The 39th Annual Faces of Philanthropy Awards Luncheon will take place on May 1, 2015 at the Hilton Chicago. We are currently accepting nominations for the 2015 Philanthropy Awards.
If you'd like to nominate someone, please click here. Deadline for submission is now October 29.
---
AFP Chicago's 2015 Officers and Directors Slate Announced
The Annual Meeting of the Membership will be held during the AFP Chicago Member Recognition Reception on December 4 at Sunda. Members will be asked to elect the 2015 officers and directors at this annual event. Click here to review the 2015 slate.
Special thanks to those who serve on this year's Board Development Committee: Grant Gilbert, CFRE Chair; Jackie Bonavia, CFRE; John Huebler, CFRE, and Michelle Sherbun, PCC, ELI-MP. AFP Chicago truly appreciates their ongoing service and commitment.
---
Calendar of Events
Visit the AFP Chicago 2014 Calendar
Member Resources
Online Job Source
Peer Mentoring - "Mutually Beneficial in Every Way"
Members on the Move
Ethics Resources
AFP International
Join AFP Today
Update Contact Information
Fellows Alumni News
Spotlight
Dear colleagues,
In one single day, is it possible to:
Be inspired by a New-York Times best-selling author whose organization has helped build more than 150 schools across Africa, Asia, and Latin America within the past six years?
Receive personal advice from one of the most renowned non-profit leaders in the City of "Big Shoulders" who recently raised $10 million in one night to support 90 inner-city Catholic schools and provide 6,000 scholarships?

Master the art of securing transformational gifts for your organization with actionable advice from two of the most respected names in philanthropy?

Overcome your donor ask jitters by learning improv from an award-winning comedian?

Create a map of the next steps leading to your ultimate career goals?

Attend two networking events with over 300 fundraising professionals from throughout the region?
On November 5, it is possible to accomplish all of this, and much, much more. Read on...
Special thanks to our wonderful sponsors. #AFPCGoBIG
Community Links
Axelson Center Professional Development Programs


Kaleidoscope: the AFP Newsletter of Diversity
Young Nonprofit Professionals Network of Chicago (YNPN Chicago)

Network with Us!
Welcome 2014 Partners!


Advocate Health Care
Campbell & Company

The Alford Group and
Maree G. Bullock,
Alan Bullock, Sean and
Ann Reardon
Allstate Insurance Company
CCS
Mesirow Financial
Rush-Copley Foundation
---
Member News

Networking Opportunity
October After Hours Free to Members and Guests
Wednesday, October 15, 2014, 5:30 -7:30 at The Scout
Stop by after work for informal drinks, networking, and camaraderie between AFP members and friends. RSVP
---
Congratulations
Membership Survey Prize Winners!
Sarah Mansberger
Midwest Conference Registration
Krista Ravenscraft
Midwest Conference Registration
Lois White
Tickets to WBEZ's Wait Wait Don't Tell Me

---
50 Years of the AFP Code of Ethics
For 50 years, the AFP Code of Ethical Principles and Standards has served as the cornerstone of fundraising, identifying and promulgating the high standards that make ethical fundraising possible
Why the AFP code is so important
---