Welcome to the AFP Chicago June Newsletter
June Breakfast Workshop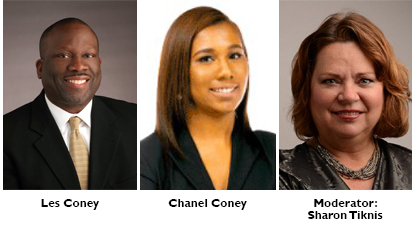 LAST CALL! Family Trees and Giving Trees: Are They Related?
Friday, June 8 | 8:30 am - 10:30 am 
Maggiano's Banquets 111 W. Grand Ave., Chicago, IL 60654
ABOUT THE WORKSHOP
How do different generations of family educate, engage and inspire one another in their philanthropic giving?  Learn from prominent Chicago Philanthropists Les Coney, Executive Vice President, Mesirow Financial, and Chanel Coney, Director of Marketing, CFI partners, about the differences in the way generations are giving, how families are thinking about their philanthropic legacy and how they relate. 
Fee: $30, $55 after June 4 

Register now!


---
More Education Offerings for 2018 - Register today!


AFP Chicago After Hours Networking

Meeting up with your colleagues in fundraising has never been easier!
Thursday, June 21st  | 5:30pm - 7:30pm  

Emerald Loop Bar & Grill, 216 N. Wabash Ave., Chicago, IL 60601

Join the AFP Chicago Board of Directors, members, and friends after work for good drinks, free food and networking with the absolute best fundraisers! You get your drinks, food is on us!


Register Today!
Open to members and non-members!
AFP Fundamentals of Fundraising Course
A great primer for those new to the field!

Wednesday, July 18 - Thursday, July 19 
American Dental Association (ADA), 211 E Chicago Ave, Chicago, IL 60611

The AFP Fundamentals of Fundraising Course provides new fundraisers - those with up to four years of professional experience - with an intensive introduction into the building blocks of effective practice.  To design this 16-hour course, experienced fundraising professionals evolved AFP's introductory programs to address the real-world needs and challenges non-profit organization face every day. 

SAVE THE DATE! #DDChi
Friday, September 14, 2018
Development Day Chicago
Renaissance Chicago Downtown
1 W Wacker Drive, Chicago, IL 60601
Registration opening soon!
REGISTRATION RATES: Members - $275 Non-members - $350



The Fundraising Effectiveness Project: Debunking the Myth of Efficiency
Friday, October 19 | 8:30 am - 10:30 am
Kellogg School of Management - Wieboldt Hall 340 E Superior St, Chicago, IL 60611
Fee: $30, $55 after October 15
---
The 2018 Faces of Philanthropy Awards Luncheon on May 11!

A special thank you to all of our sponsors, attendees and honorees who helped make this Awards Luncheon such a huge success! We could not have done this without you!  Click here to view the Luncheon photo gallery!

Again, congratulations to our extraordinary honorees who exemplify the philanthropic spirit of our great city! 
Kenneth C. Griffin - Distinguished Philanthropist Award
Ilene S. Gordon - Executive Leader Award
The Anthony Rizzo Family Foundation - Emerging Philanthropist Award
Joy Aruguete - Outstanding Community Leader Award
Jahkil Jackson - Outstanding Youth in Philanthropy Award
Julie Chavez - Professional Grantor Award
Mary Ladish Selander - Benjamin Franklin Award
Michael Matters Foundation - Outstanding Volunteer Award

We look forward to seeing you at the 43rd Annual Philanthropy Awards Luncheon, Friday, May 3, 2019.  Would you like to nominate an individual to be considered for an honor in 2019?  Click here to download the nomination form. 
---

Friends or Colleagues Interested in AFP Membership? 
Special $50 Anniversary Discount Coupon Available Through June 30!
In honor of AFP International's 58th Anniversary, AFP will be offering a $50.00 discount to new  members joining in the the Professional and Associate Member categories by June 30, 2018.
The discount applies to $50.00 off the International portion of dues. Discount coupon and more information is available 

here

!


---

Benefits of Peer Mentoring: Leveraging Your Mentor's Network
Aside from acting as a sounding board and coach for career growth, a mentor can offer another powerful resource - their network! Here is how to ensure you utilize what your mentor has to offer:

Determine your goals: Before asking your mentor to reach out to their contacts, consider what you are seeking - perhaps a position at a specific organization, insight into a different nonprofit subsector, or learning how to navigate ahead in your career.


Identify key contacts: One of the best things a mentor has to offer is their network, and together you can find the right non-profit professional to help you towards your goals. Spend some time reviewing their LinkedIn connections and discuss your mentor's background to discover who they can connect you with. 


Work with your mentor for introductions: Your mentor will be happy to reach out to other professionals on your behalf, and one of the best things an AFP Chicago mentor has to offer is their network. AFP Chicago is over 700 members strong, and chances are your mentor can connect you with a number of contacts to help you move ahead in your career. 
Once your mentor has facilitated an introduction, your next step is sitting down to talk with and learn from your new contact. In next month's eDevelopments, you can find tips on how to get the most out of an informational interview.

Interested in partnering with a mentor or protégé? AFP Chicago's Peer Mentoring program pairs seasoned fundraisers with protégés (fundraising professionals with less than 5 years of experience) for a year-long mentorship. The application deadline for the Fall 2018 Class is September 28.

To learn more about the benefits of the Peer Mentoring Program or to complete an application, please visit http://www.afpchicago.org/peer-mentoring.


---
Spotlight
Betsy Rubinstein, 2018 AFP Chicago Chamberlain Scholar, Reports on the AFP International Fundraising Conference in NOLA!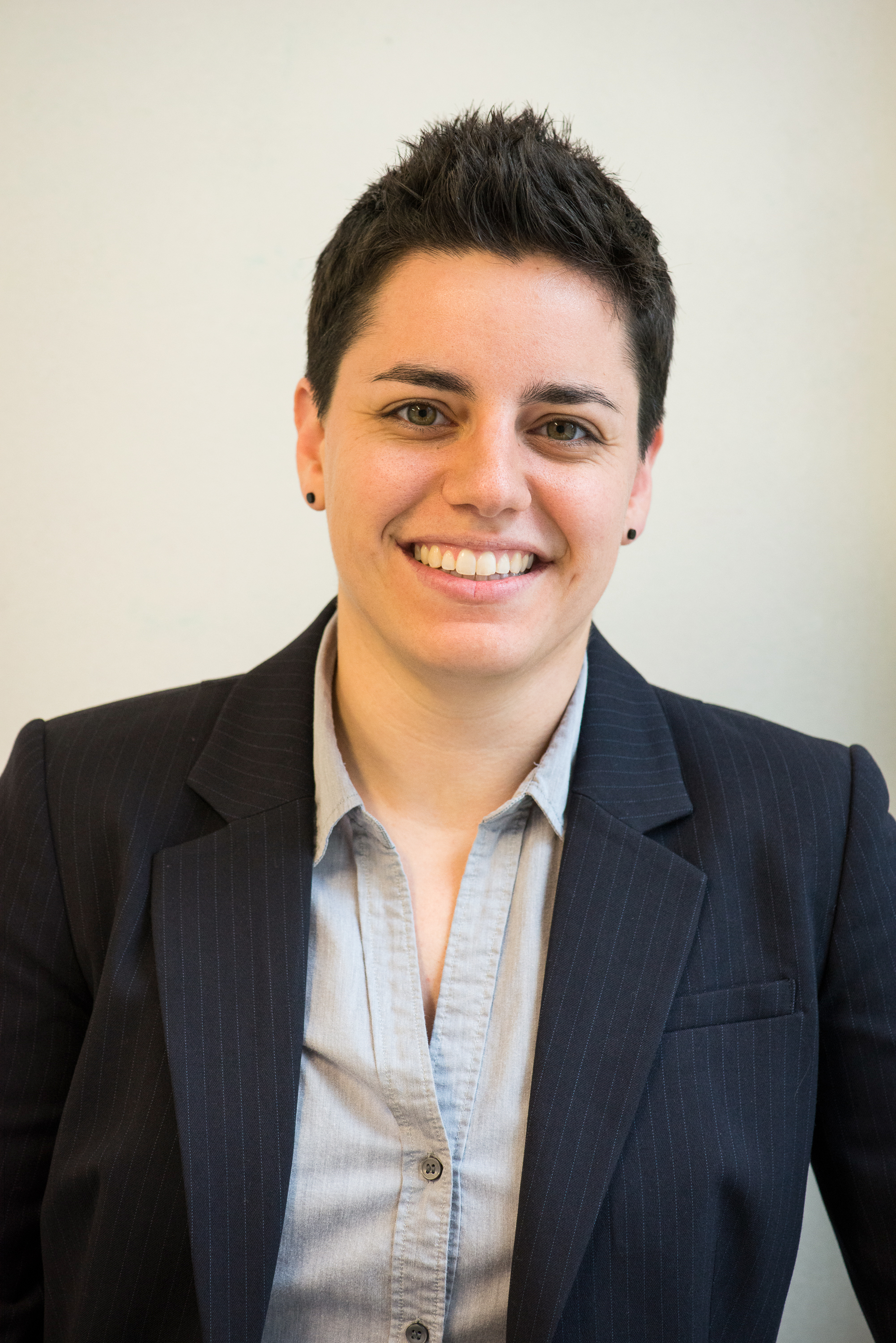 It was a pleasure to be a Chamberlain Scholar for the AFP Chicago Chapter this month at the 2018 International Fundraising Conference, April 15 - 17 in New Orleans. The conference was three days long and was full of meaningful opportunities to learn, network, be inspired, and receive support from experts in the fundraising field.

I also had an opportunity to participate in the conference's LGBTQ affinity group, through which I met some incredible people and built new friendships. At the conference...  Read Betsy's full report ...
---
 AFP Chicago Welcomes Our New Members

We're happy to have you!
Laura Aguilar, Cristo Rey Jesuit High School
Rasheed Ahmed, Center On Muslim Philanthropy Com
Docia Buffington, Enlace Chicago
Paul Cox, Geronimo Solutions
Valerie Day, Elmhurst College
Erica Eckhardt, Public Allies
Allie Effrein, Pediatric AIDS Chicago Prevention Initiative
Ishan Johnson, Chicago History Museum
Ruth McMahon, Center For Law and Social Work
Eva Mikos, Zonta International Foundation
Lauren Birchlove, Cara Chicago
John Osterlund, Monmouth College
Libby Pappas, CCS Fundraising
Christine Post-Duncan, Journeycare
Mauricio Roman, Marquina Little City Foundation
Lubna Saleh, Lions Club International
David Schoenberg, Keshet
Andrea Serrano, Teach For America
Sarah Tobeck, The Morton Arboretum
Zoey Wallace, Greenheart International
Jessica Young, City Year Chicago
 New members as of  May 2018
---
Member Resources

 Ethics Resources | AFP International | Update Contact Information (you will first need to login)
---
Young Nonprofit Professionals Network (YNPN) Chicago
North Park University

Axelson Center Professional Development Programs
---
Do you have a success story to tell us?



Have you recently received an award, written an article, or achieved something outstanding? 

Please let us know - so that we can feature YOU in this newsletter! Please contact Pam Williams with your news.
---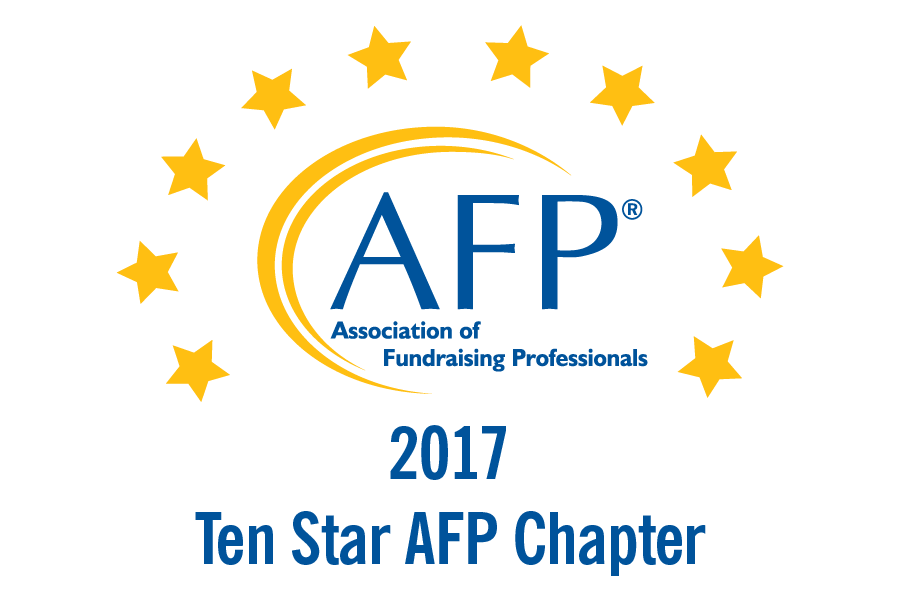 Network with Us